Team Mission

Our mission is to give players the tools for self-improvement that will guide them on and off the court to positively impact the players to learn to give everything for something they want to achieve and understand that success isn't about winning, but the process of working hard towards a goal is. Winning in and of itself is not our primary goal, but a winning effort every day is.
Assistant Coach – Ethan Mikkelson
Ethan Mikkelson is a teacher at West Middle School.
He graduated from high school in 2008 and then went to college to obtain a business degree. He went on to obtain a degree in education from Morningside College.
Since high school, Ethan has played volleyball recreationally as well as in many tournaments.
Assistant Coach – Bri Maitlen
Bri Maitlen is a counselor at West Middle School.
After graduating from high school in 2013, she attended Northwest Missouri State University to continue her track and field career. Bri majored in psychology and minored in sport psychology and coaching. She then attended grad school at NWMSU to attain her Masters's in School Counseling.
Coach Maitlen has volunteered at many volleyball camps and has helped coach many different AAU teams over the years.
Assistant Coach – Andrea DeRocher
Andrea DeRocher is a teacher at West Middle school and has been with the Sioux City Community School District for four years.
Andrea started her coaching career at Westwood and later moved to Whiting where she coached junior high and high school volleyball, high school softball, and junior high boys and girls basketball.
For the past 20 years, Andrea has successfully helped her family run a volleyball club out of Onawa, Iowa, called Kill Club. She also coached for MVP for 2 years before re-joining her families club and starting a softball club as well.
Andrea is very excited to coach our freshman Wolverines!
Student-athletes give their all, both on and off the court. Countless hours go into strength, conditioning, and practice to build strong athletes that are prepared to compete. Likewise, our athletes fulfill academic requirements in order to participate in s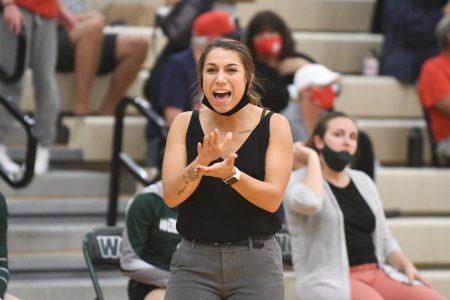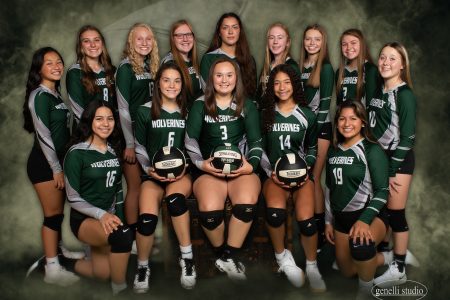 Our students are gracious in victory and defeat. While we compete to win, our athletes know, it's how you play the game that matters.